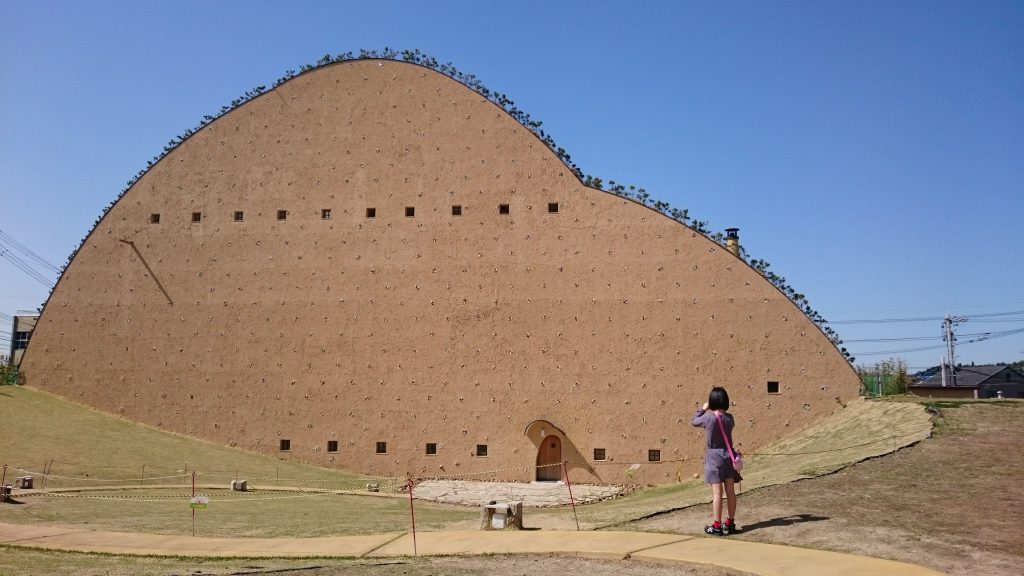 Here is such a museum in Tajimi-shi, Aichi prefecture, where you want to take pictures in person and show them to people.
It is a Tajimi mosaic tile museum. Design of this building is Akinobu Fujimori who is both a architectural historian and an architect.
Anyway the first impact is a strong appearance. It is a building where you want to be flat from the front. I got the impression that the child played sand and solidified it with water and dried it. Mr. Fujimori seems to be "a garage that digs out tile raw materials as a motif". The green grass growing on the building is also an accent.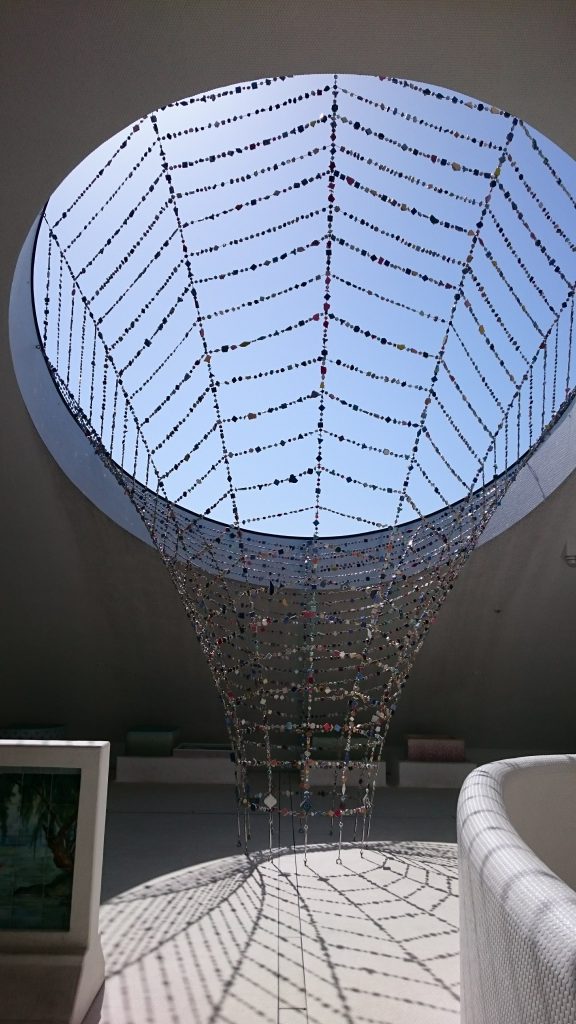 The ceiling is free when entering inside! There is no roof. What will happen if it rains? But here is a mosaic tile museum. Because it is a tile, it is okay to get wet with water.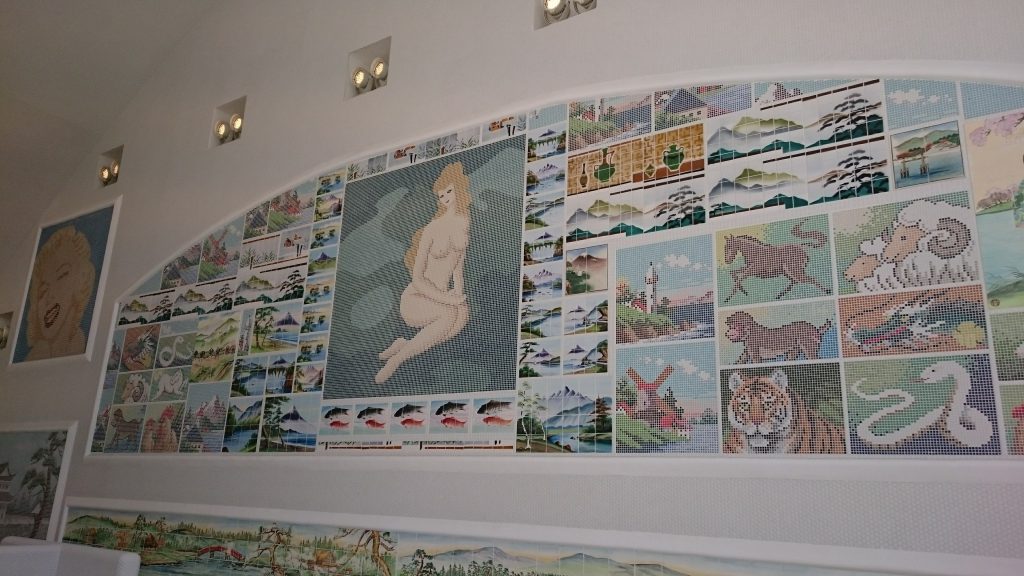 Rooftop floor is an exhibition of mosaic tiles. A tile design made in the early Showa era of Japan was affixed.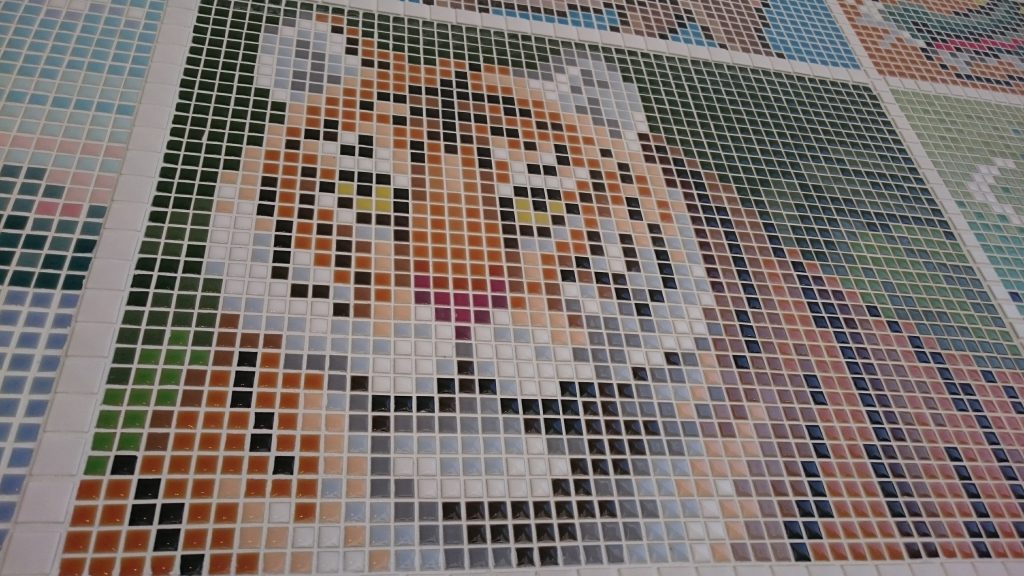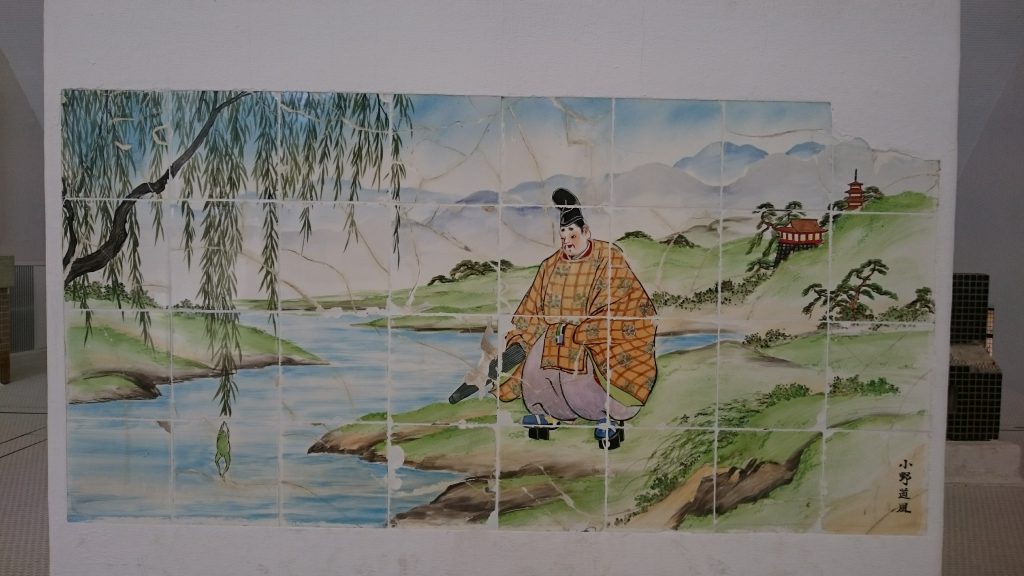 What surprised me is the reproduction of paintings. Tiger, snake, horse. The tile craftsman expresses the landscape of Japan with tiles!
It looks like a pixel drawing. The Japanese were coloring the bathroom and the kitchen with tiles.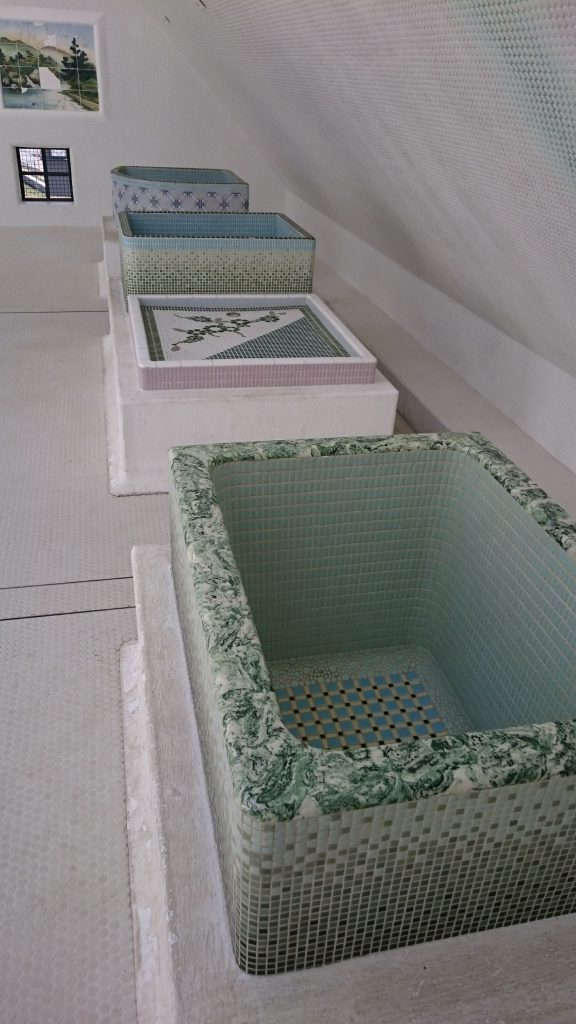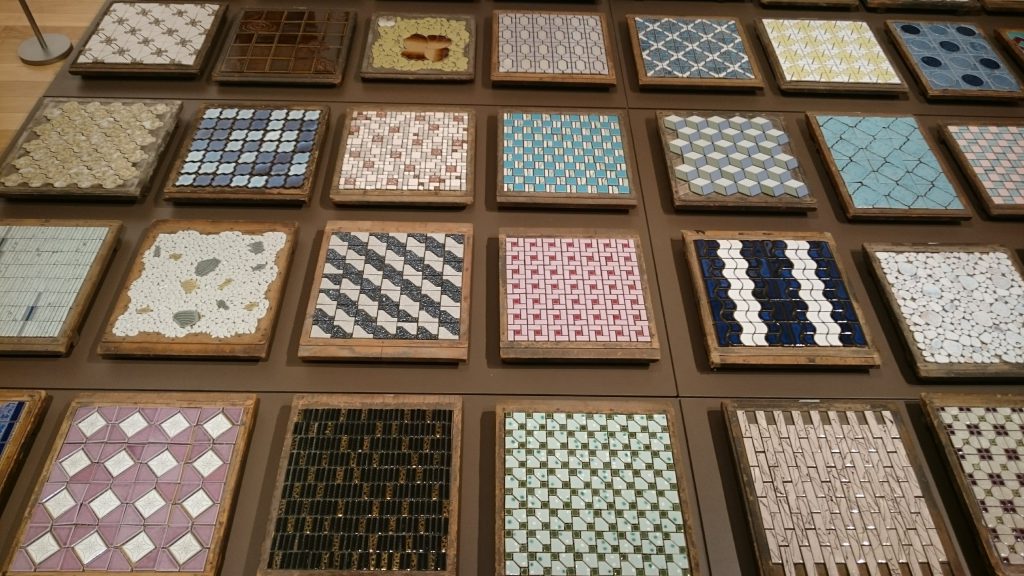 The third floor is an exhibition of the tile manufacturing process and the reasons that tiles are popular in Kasahara Town.The second floor is a sample exhibition hall of tile art. A staff familiar with the tile will ride the consultation.The first floor is a museum shop and experience space.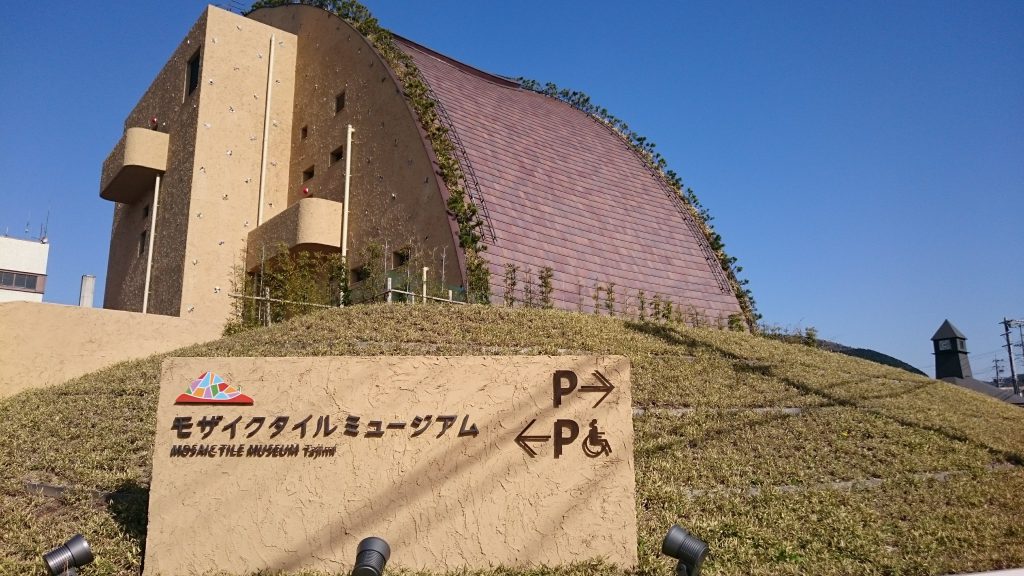 Gifu Prefecture Tajimi City Kasahara-cho 2082-5
0572-43-5101
9: 00 ~ 17: 00 (Admission is until 30 minutes before closing)
Closed: Monday (next weekday in the case of holiday) New Year's Holiday
Admission fee: Individual JPY 300
※ Inquiries required for groups
● Experience workshop
Reception hours: 9: 00-16: 00
Duration: approximately 30 minutes
Price: JPY 500 (take-home allowed)
[Please be careful] It is information of 2018. Please check the website for accurate information.
After watching, go to "Teuchi tenkoro udon SUNAHA". It is a specialty that eats cold udon, cold noodles, tempura and raw eggs and condiments on top of it. 『SUNAHA』0572-23-8785 Gifu prefecture Tajimi shi Takara cho 2 chome 49