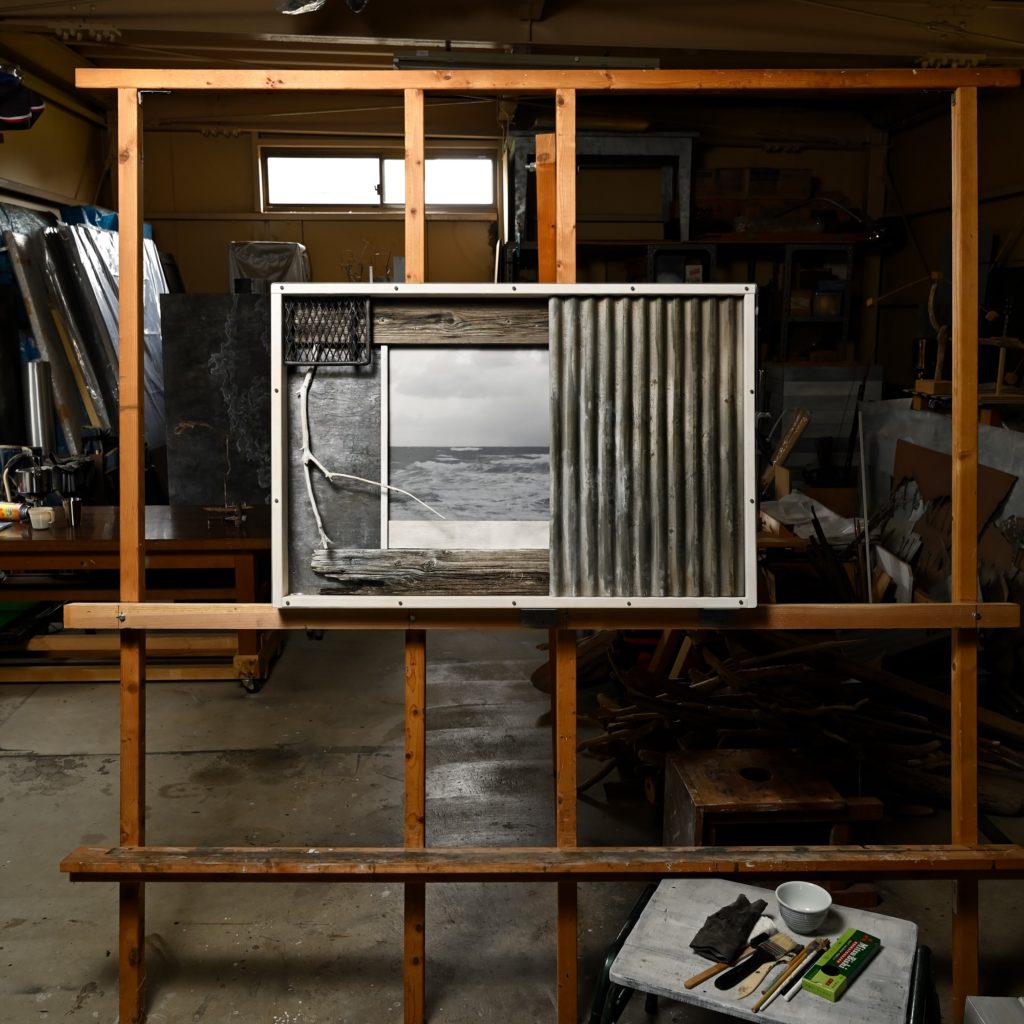 -What did you learn in Shiga as a student?
I was quite shocked to be exposed to an art artist.
Not necessarily because of what I learned from Muraoka Saburo, but I naturally began to work with metals, especially iron.
For me, it was a sense of iron as a material being applied to my work. With the guidance of my professors, I focused on the process and concept of making art. It was a time when avant-garde art and conceptual art were widely known, and this stimulated me as well. I often created works that raised some kind of issue with society.
One day, Mr. Muraoka said to me, "In the end, it's all about appearance.
I realized that the concept alone was not enough to make a work of art, and that the form had to be attractive. This is where my obsession with modeling began.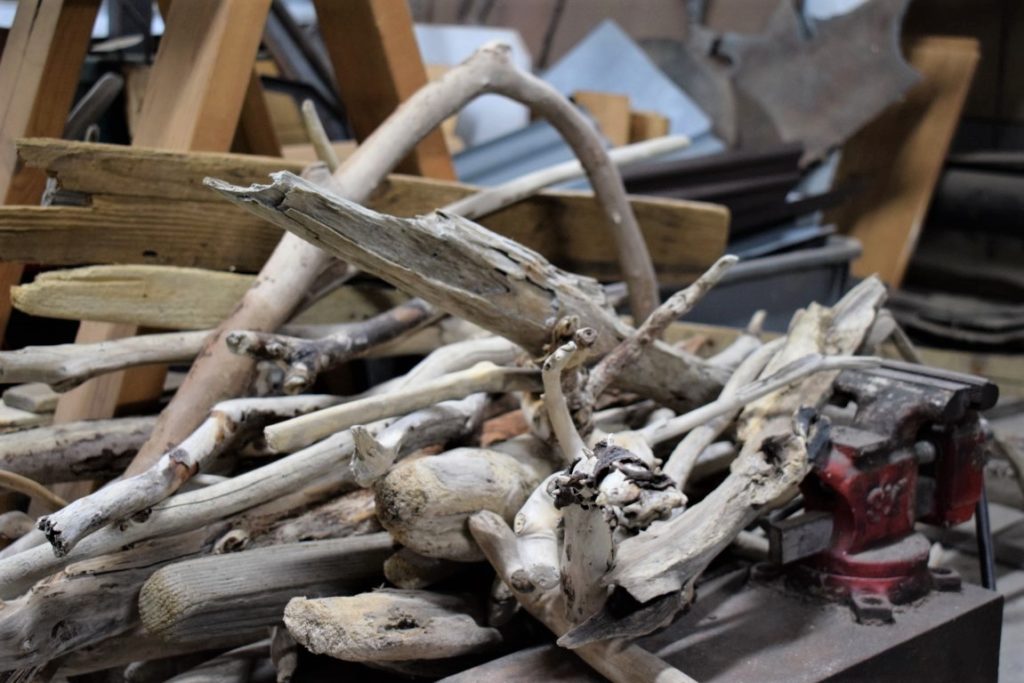 -The materials are all steel, driftwood, and tin. Why do you use these materials?
I'm not really interested in shiny materials. I'm more attracted to aged or driftwood than to freshly milled, clean wood.
-However, iron and driftwood are materials that have a presence all their own. How do you deal with them?
It is a difficult material to face iron and driftwood. I may be going the extra mile.
There's a fear of touching something that's already good.
I don't leave them in their natural state, but I modify them in some artificial way.
I was also troubled by the series of works that included photographs. I used landscape photographs, which are everywhere, and blurred their outlines.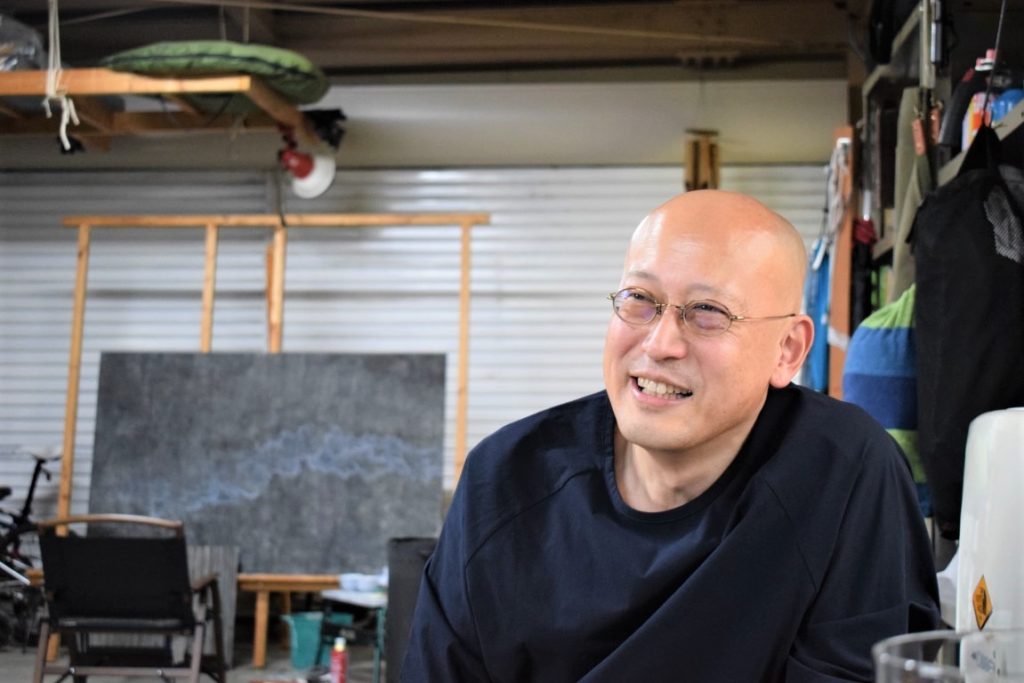 -Ms. Shirasaki, who is now in her fifties. Is there anything that you feel is different from the past?
When I was young, I was preoccupied with concepts and thinking about this and that.
As time goes by, I ask myself again, "Why am I making this work?
"I began to think, "I want to create something that makes me feel good. The words "memory and landscape" came to mind. My work became more scenic, born from a dialogue with my memories.
I am trying to create a landscape that is still in a corner of my mind. It is a reconstruction of memory.
This thinking is something that I did not have in my 20s and 30s.
There is a word, "sense of wonder", right? The term "sense of wonder" mainly refers to the impressions we receive from natural events.
I believe that we can be moved by artificial things as well.
I use the memories of decaying and transforming things and landscapes as my image source for my work.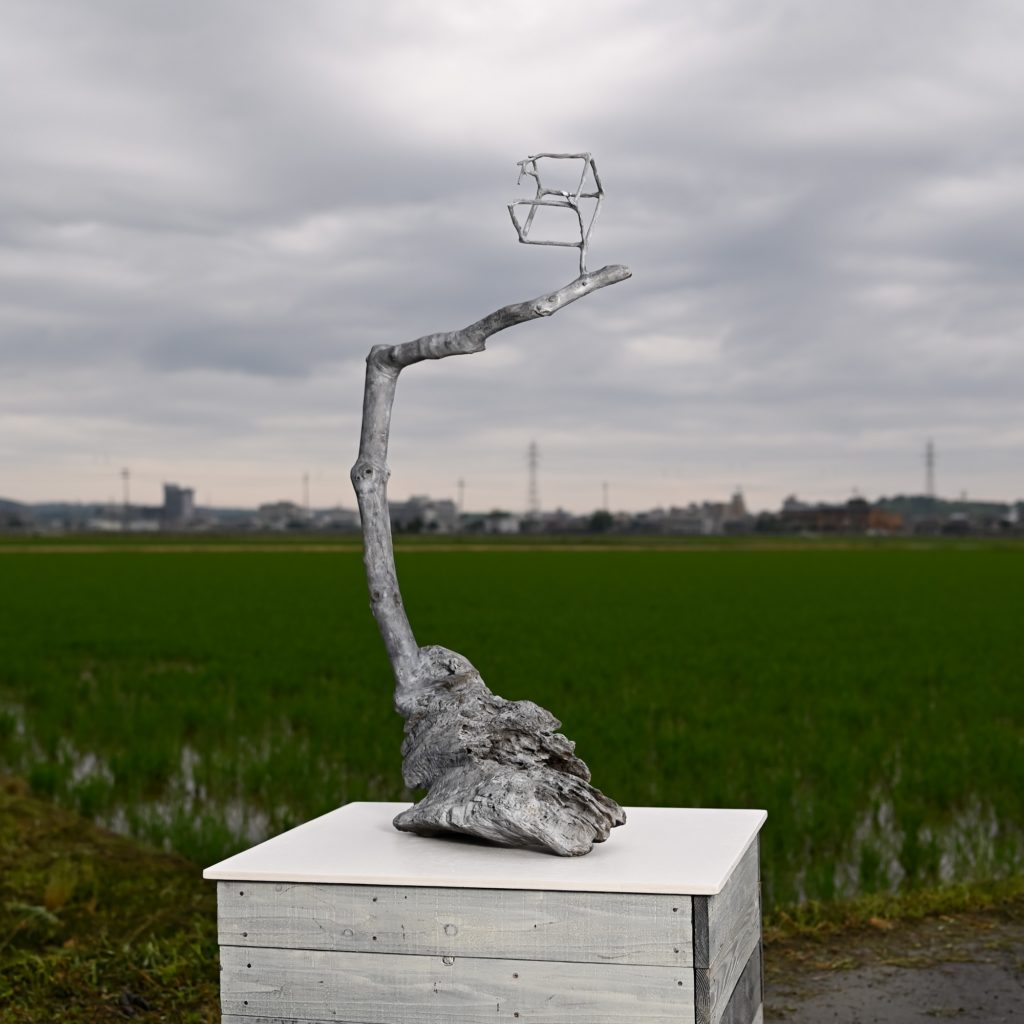 -How do you draw the finished product yourself? Do you do a lot of sketches?
I don't make sketches over and over again.
I'm not very good at two-dimensionality.
For example, when I get a material, I play with it first. I start with something close to modeling. Soiling paper or rusting tin may be an extension of this. In my recent work, I originally liked beachcombing and picking up various things in the ocean.
-So you started out by playing with modeling! So you were more of a creator than a painter in your childhood?
I liked drawing from a young age, but I also liked crafts. I wasn't good at playing with a lot of people. Since I could play by myself, I think I naturally gravitated toward making things.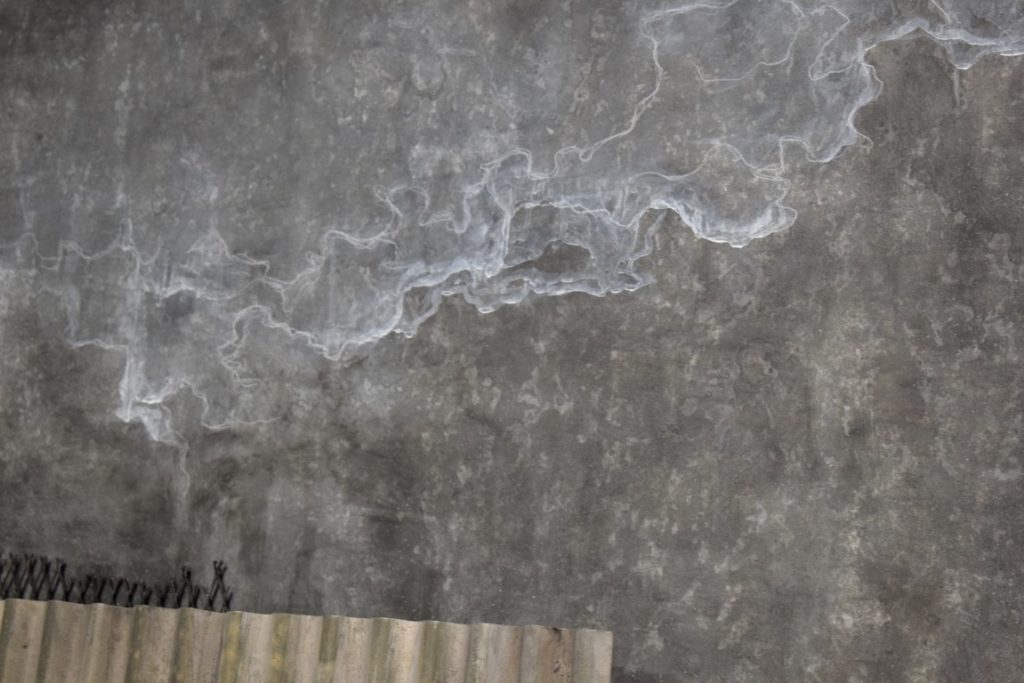 -It's a piece that doesn't have a lot of color.
I'm not very good at using color. In fact, I prefer black and white. I try to keep the tones as low as possible in my photographs.
-Do you find it difficult to work with wood and steel?
I've worked with both wood and welding, and now my skills are fused together to create my work.
-In your recent works, you have used the sea as a motif, and many of your photos were taken at the sea.
Maybe because I like the sea. Don't you feel like there are treasures there? It makes me feel calm. I am also attracted to the changes in nature and the unique leaden scenery of Fukui. I would like to give shape to these landscapes in my own image, albeit in fragments.
In the past, I had different vectors for my hobbies, play, daily life, work, and creative activities. At that time I felt disconnected. Finally, I feel like I'm finally connecting with them. There's not much difference between my daily activities and my creative activities. There's not much difference between my daily activities and my creative activities.
For me, creating art is not just a way of life, it is my life's work.
I have a tendency to get bored, so I can't keep making similar works.
Instead, I just want to be free to create what I want to create, that's all. I think the reason why I consider making art as my life's work is because I have the freedom to create what I want.
-Thank you very much.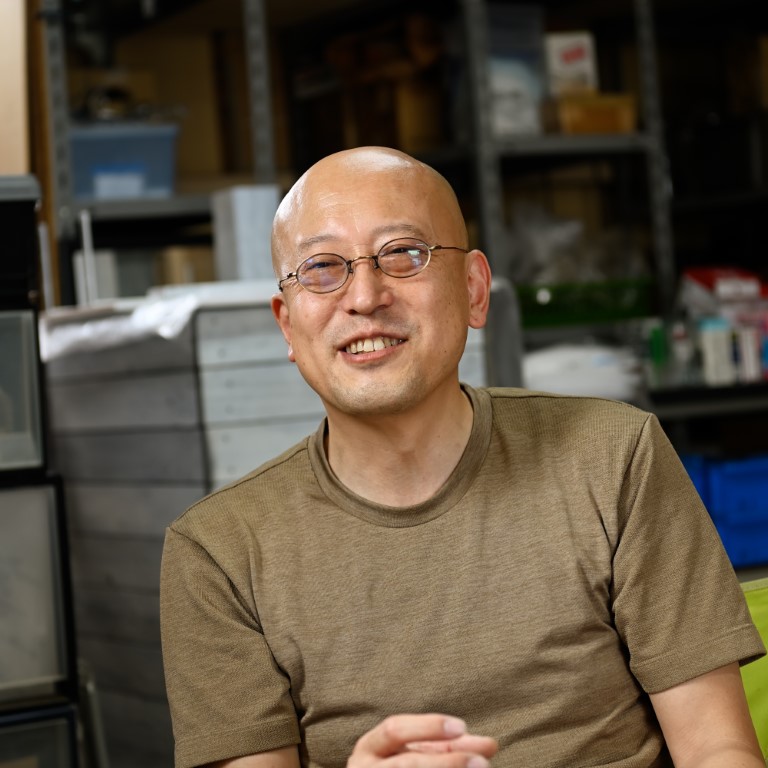 Toru Shirasaki (白﨑 徹)
1970 Born in Fukui City, Fukui Prefecture JAPAN
1995 Graduated from Shiga University Graduate School, majoring in Art Education, studied under Saburo Muraoka and Toyoji Miyazaki
Currently teaching junior high school art 
He will hold a solo exhibition on July 23, 2021 – September 23, 2021
Please refer to the website https://bit.ly/3l87a6m