From Fukui to overseas. I got information that there are dancers in Europe where contemporary dance is popular and I got in touch with them. Iwamoto Aki(岩本亜樹) interviewed overseas about what she thinks, what she thinks, and what she wants to realize with her body expression.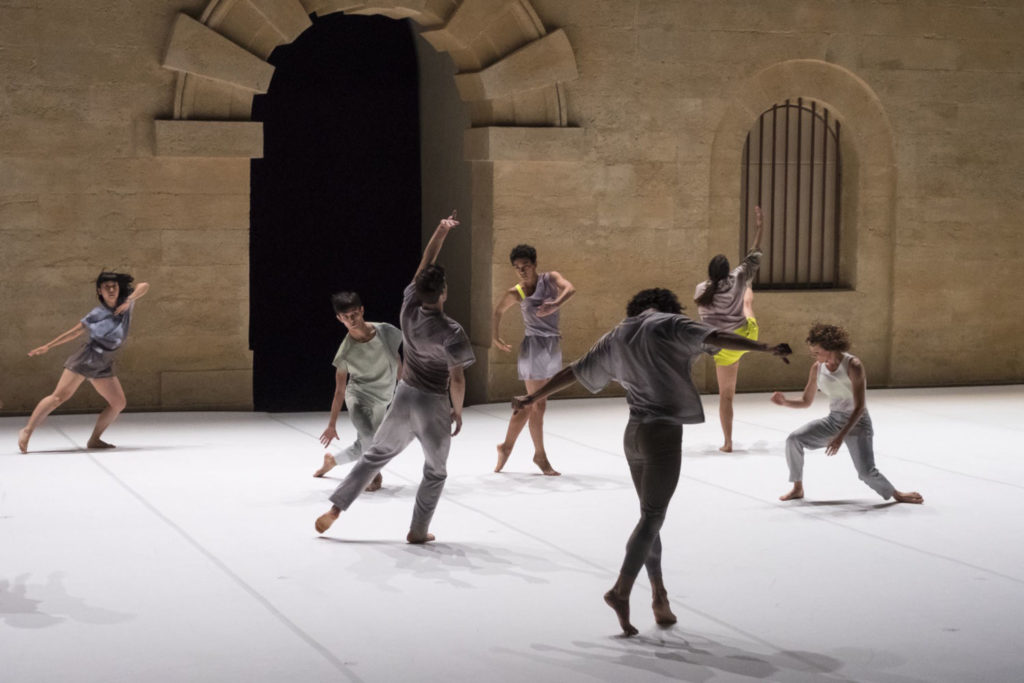 What I learned at Cheerleader was pure support for others.
-Please tell me about your experiences during your JETS days.
I was a high school student and a virgin at Danse, so I learned about HIPHOP JAZZ POM LINE DANCE, which is necessary for Ciadans. My body was hard and I couldn't bend forward. What I learned the most was not dance skills but attitude and organizing ability.
I used self-organizing methods such as "set one's own goals and develop specific action plans for them" and "Clearly state your goals and actions, establish your own daily routine, and implement it steadily". It is a necessary skill for any genre regardless of dance.
We are a team, so our big goals are the same. However, the goals of each and every member of the team were completely different, and we all had a hard time finding our own personalities in the community of teams.
I thought the world of Cheerdance was more delicate than I thought.Cheer dance is a mixed sport and performance.The basic of the game is to have 2 minutes and 30 seconds of choreography. And the dance is made up of certain skills and teamwork. However, the choreography was never completed. It didn't always work out the way I wanted (correct answer). I think that a tear dance is a very organic and human game and dance.Of course, we're not robots, so we can't do the same thing over and over again.But this organic experience remains in me.
Cheering for the sports club is also a job of the cheerleader club. Free compassion to support others, it is the basis of human beings. The part I sympathize with is here. It may have created an interest in a world where there is no right answer. Because of my personality, I don't know until I try, so I want to try everything. I'm greedy (laughs).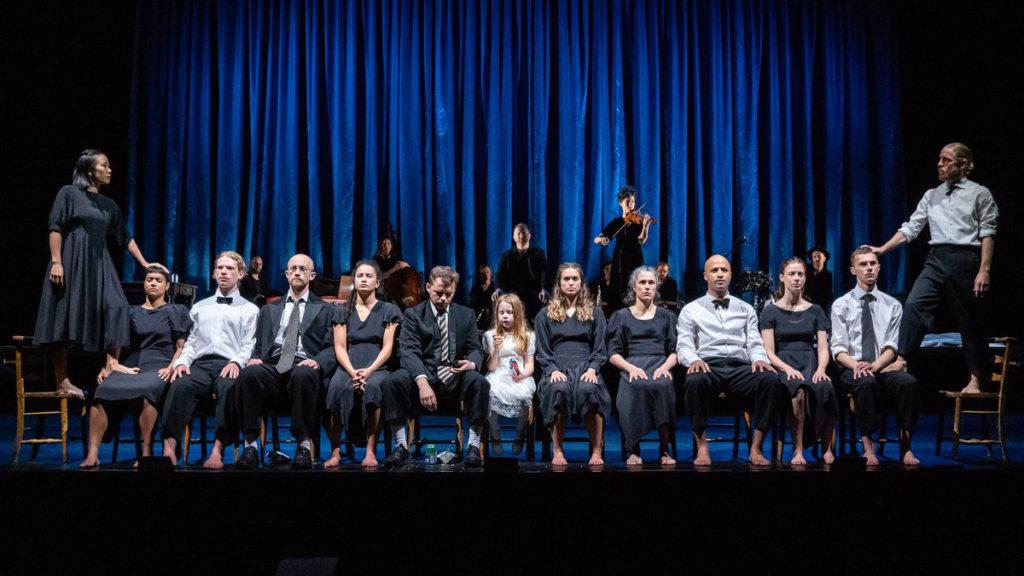 Dance is one of the cornerstones of culture and accepted as part of the socio-economy.
-Please tell me about the world of dance that you have played in Japan and the world of dance that you have learned while studying abroad, what are the common and different parts of it?
In Japan, there seems to be a perception that "something that is difficult to understand". The penetration rate is still low.
It is firmly established as a genre in Belgium. When you think about the differences from Japan, it's because of its historical depth and the rich environment and education surrounding dance. There are many people who are interested in contemporary music regardless of their occupation or age. There is a considerable desire and demand among the people for "I want to see it.". In addition, a system has been established in which creators are also socially guaranteed. With government funding for dance, two out of every 10 young dancers around me have received grants.
After living in Europe, I realized that Japan operates on competitive values. In Japan, many dances are in the form of competitions, and there is an awareness that you cannot become famous unless you go through the gateway to success. If you don't have a certain skill, you won't be evaluated. Although these values exist in Europe, I strongly feel that the value is placed more on the time of creation (ideas and theories) than on the results. That's the big difference between Japan and Europe.
Antwerp's schools are international with students from many different nationalities. They learn from people of completely different nationalities such as Italy, Germany, Denmark, Belgium, Spain, Korea, France, Colombia, Israel and England. We naturally mix our thoughts. It is very stimulating including dancing. The students were active and asked a lot of questions, and it was impressive that the teacher and students were close to a flat relationship. In Japan, the relationship between teachers and students is strong, and I feel that there is a distance between us.
Compared to the subjects in the dance department of Japan Women's College of Physical Education, the level of the practical and theoretical classes is not so different from Japan. The difference is the content. In Belgium, for example, contemporary dance classes are taught by external guests. You can take classes by teachers who have different maids from different countries. In portfolio time, I learned to know myself and express myself in a different way from dancing. I think it is very luxurious to be able to absorb, choose, and be in the same space with all these different thoughts and methods at the same time, and it is also important to deepen creative thinking.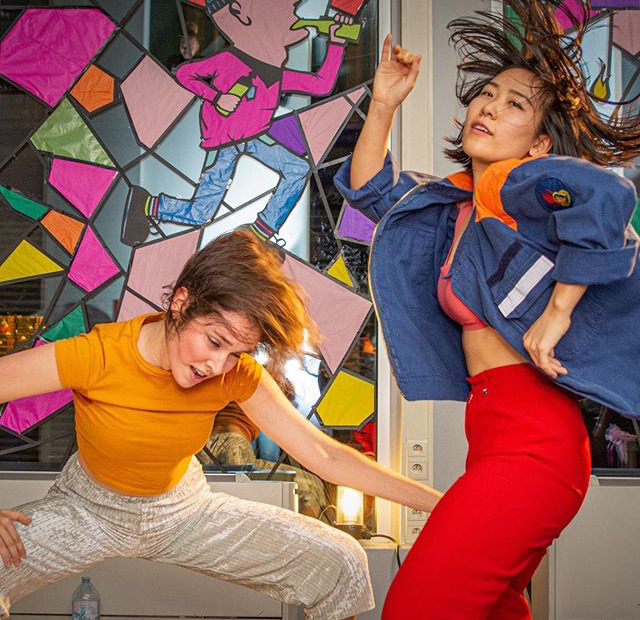 -What kind of activities are you doing now? Please tell me how you are living as a professional dancer overseas, including receiving orders for work and salary.
I also graduated from the Royal Conservatory Antwerp for three years, and is now touring Belgium, France and Austria with his work "Twenty seven Perspectives" by Mud Le Pladec, a choreographer based on the Orleans in France. Also last year, Michael Keegan-Dolan, a choreographer from Ireland, started on tour to Ireland, England, Austria and New Zealand. From now on, the concert in Ireland will be held next year.
And my other activities were to form an organization called the "The Back Yard (backyard)" with 13 of my classmates who remained after school in Antwerp. Because each of the students in the class (comrade) had their own individuality and they were well-balanced members, they were born with a natural flow of "IF WE'RE SO CLOSE, I WONDER IF WE CAN DO SOMETHING CREATIVE TOGETHER AS AN EXTENSION OF THE SCHOOL.".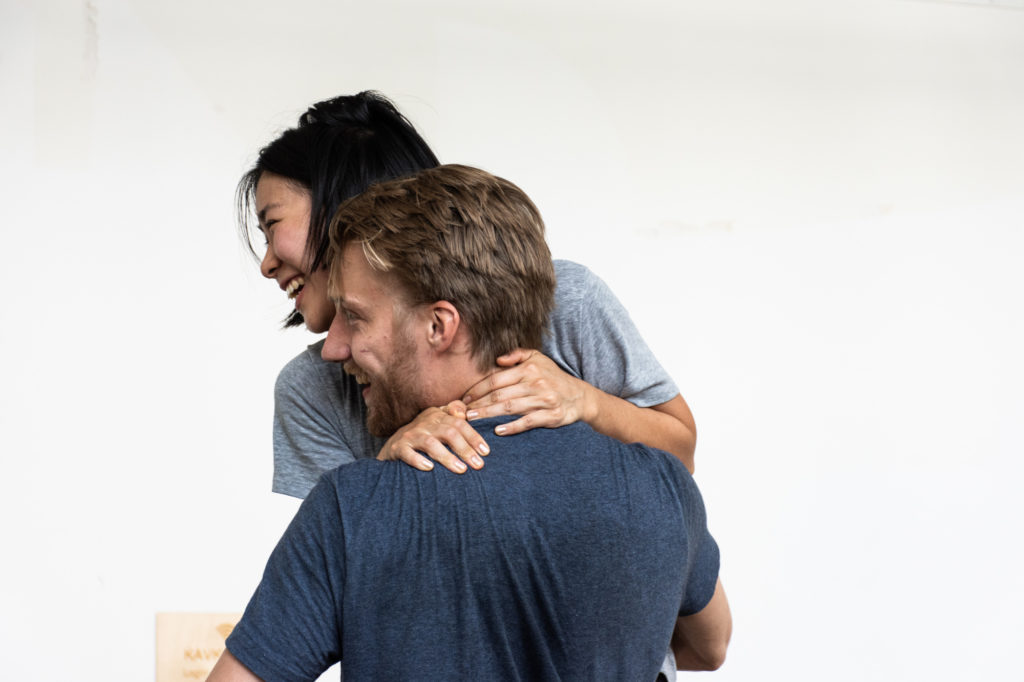 At "The Back Yard (backyard)", we want to create a platform where we can create our own works and support each other. Because the bare minimum you need to create a performance is "Place, people, and money". If you make a group, it is easy to get support from the organization. Now, luckily for the young artists, I guess they felt the possibility, and thanks to them, there was a place to support me. Instead of financial aid, they will hold local dance workshops and share the dance.
"The Back Yard (backyard)" has already premiered "It's gonna be horse" in 2019. From then on to 2020 and 2021, the performances are decided thankfully. Now we're groping around and trying to figure out how this organization works.
I also work with other performers and broaden the scope of my activities to include music video dancers. Now, I am living on enough income to make a living by combining these three activities, but I think there will be a lot of damage in the cultural field after Corona. Of course, my performance has been postponed and cancelled, so the unstable period will last a little longer. But honestly, as a freelancer, there is always a wave of ups and downs, so I spend my time thinking about what I can do calmly and finding what I can do now.
What I find difficult living here is language. Last time our creations were in France, 10 of them were dancers from French-speaking countries, except for two of them myself. So, I felt the language barrier because it became French during the discussion during the creation. I felt once again that I had to study language as needed, but language barriers are a natural thing to be in Europe, and when I entered school five years ago, English was a big barrier for me. Compared to that, it seems to be growing a little (laughs). By the way, I'm studying French now.
-Is there a dancer or company you are aiming for? Why is that?
I think the concept of "work one's way into one's destination" is rooted in Japan. But in Europe, as I said earlier, there is a "place more importance on the process than the result" mindset, which I am more familiar with.
If I were to choose a new company or project, I would like to work with the choreographer, emphasizing his taste, personality, and way of thinking as a person! That's why it's so attractive. I would like to introduce you to a choreographer (double dancer) and a company who was moved by this, though it is different from what I am aiming for.
Jan Martens (Jan Martens)
Meg Stuard (Meg Stuart)
Dimitris Papaioannou (Dimitris Pappaioanu)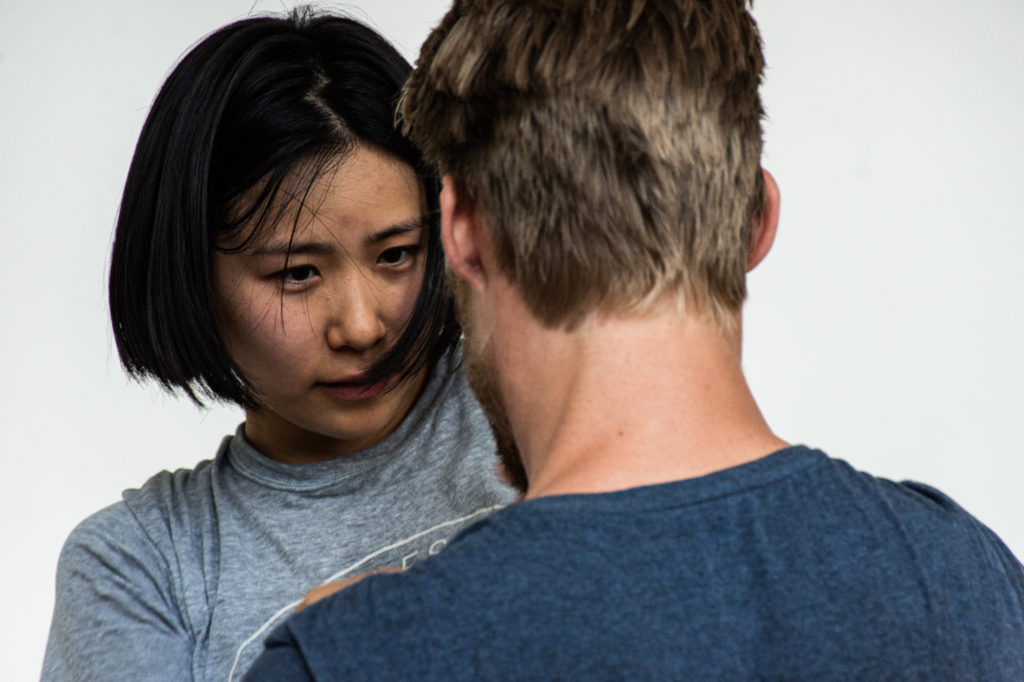 How to combine Japanese values acquired in their teens with European values experienced in their 20s
-Do you have any current worries, conflicts, dreams, or things you want to overcome?
Around the time I graduated from school in Belgium, I realized that "It's not easy to maintain the status quo.". I had a clear idea that "I want to stay in this environment and continue to touch new things including dance.". But in fact, there is a reality that you can't do anything only with your feelings. This is the minimum visa required to live in Belgium. It took me more than six months to figure out what I didn't know and get everything set up. So it is always unstable outside of dancing.
From Belgium, I am treated as a foreigner (non-European). To be honest, it's tough. I became interested in the Belgian social system and learned it by comparing it with the Japanese social system. As a member of society, I feel that it was a good opportunity.
From now on, I want to be a dancer, a person, a person with depth and roundness. Is it my current conflict to try to combine the new values I acquired in Belgium with the ones I grew up in Fukui (Japan)?
In Japan, just as there is a saying, "Ah, um" breathing, I read the air and relate to people and things more sensitively, so I wasn't used to expressing my opinions in a logical way, which is a matter of course here. Personally, I'm not good at speaking in public, so …… (laughs). Since I came to Belgium, I have had a lot of time to talk with people and various opinions are exchanged. If you don't have flexible ears and brains, you won't be able to collect information. So, in a good way, I thought I was able to act like Jikochu (egocentric) which I couldn't do in Japan.
In the end, though, it's pretty hard to get things right. This friend also says in unison, "You don't have to rush. Time will guide you.". Very optimistic. I want to find something that satisfies me at my own pace.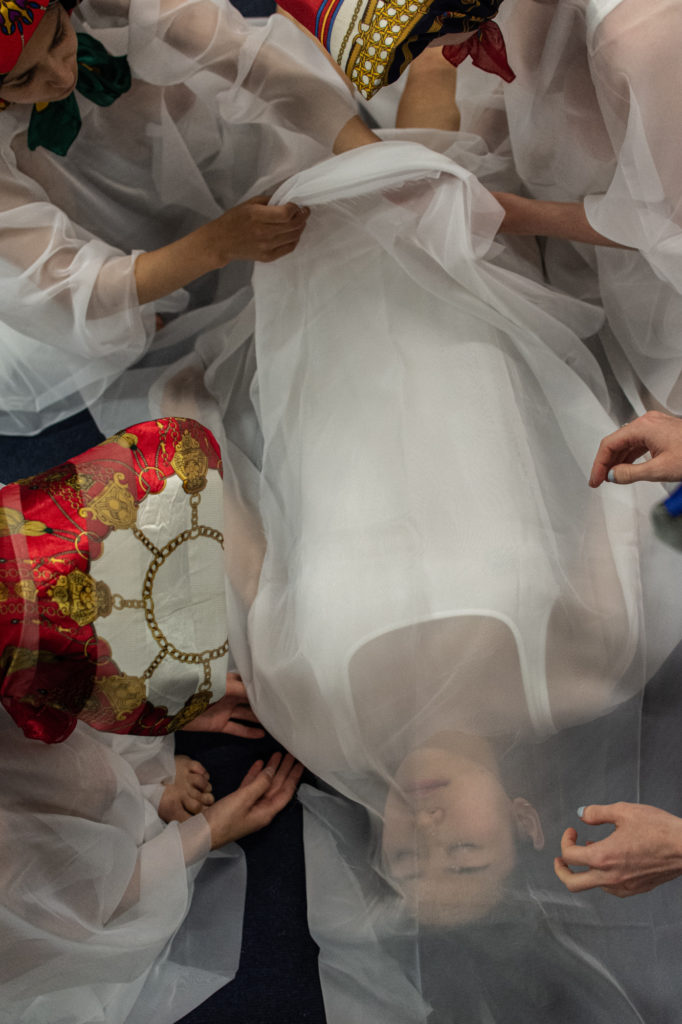 -Please tell us how you feel about Fukui, Japan and the world's dance situation from your own eyes.
I don't know much about the current state of dance in Fukui, so I can't say anything appropriate. How is it? (Laughs). From my experience, it is true that when I lived in Fukui, I did not have a chance to select information. I only knew ballet, hip-hop, Cheerdance and yoga. I think there must be other places, but I think it is an area where information is not easily received in a normal life. At JETS, we are known all over the country thanks to dramas and movies, and the number of people in Fukui who do dance is increasing, so I am happy to feel that "dancing presence" has been born.
I think again about the influence of America, which naturally lies in Japan. What is in demand in the Japanese dance industry is entertainment. I also like entertainment. Japanese people generally seek healing and laughter, so it is understandable that they are attracted to things that are somewhat more entertaining ……。 I think there is an atmosphere where people leave things that are not entertaining as minorities.
In Fukui, Japan and the rest of the world, I believe that dance is a free thing that can become a common language, a tool. I believe that it is important to question what is in front of you, to open your mind, and to value the thought itself. The point of view and value, which I still learn from dance.
Profile
Iwamoto Aki (岩本 亜樹)
In 1992, She was born in Fukui City, Fukui Prefecture, and belonged to JETS at Fukui Commercial High School. She went on to Japan Women's College of Physical Education and studied under Takiko Iwabuchi and Saburo Teshigawara.After graduation, she went to Europe, and in June 2018 graduated from the dance school of the Royal Conservatory of Antwerp. She is currently touring Europe with the choreographer Mud Le Pladec "Twenty seven Perspectives" Michael Keegan-Dolan's "MÁM ". She is also a member of the dance collective The Backyard. She lives in Brussels, Belgium.