From Fukui to overseas. I got information that there are dancers in Europe where contemporary dance is popular and I got in touch with them. Iwamoto Aki(岩本亜樹)interviewed overseas about what she thinks, what she thinks, and what she wants to realize with her body expression.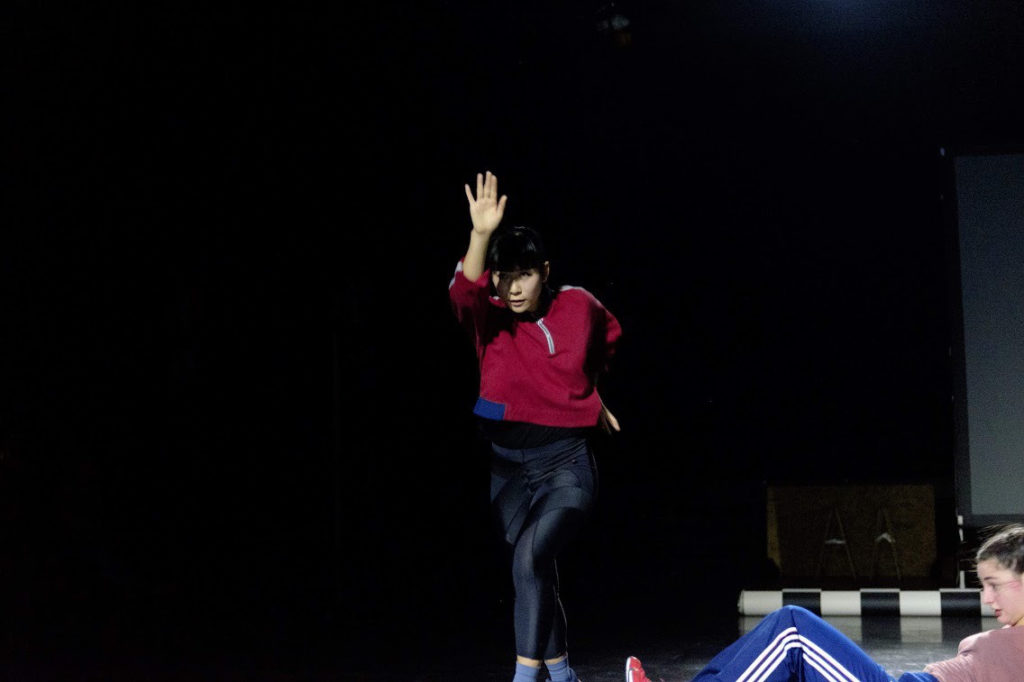 Kendo, Cheerleading, to Modern Dance
-Aki started kendo as a teenager and then moved on to dancing. Please tell me how you started kendo and why you started dancing.
I have been sensitive to music since I was a child. My parents say to me, "I always moved to the sound.". My grandfather was a kendo teacher. Both my older brother and older sister were doing kendo. I continued.
But I thought, "Martial arts don't suit me.".Then I met dance in high school and joined the cheerleaders club JETS.I admired the personality of my seniors and the glamorous world that was completely different from what I had been used to.
-Why do you think martial arts don't match?
It's because I don't want to hit people. Kendo is a world of winning and losing, so I can't do it without fighting spirit.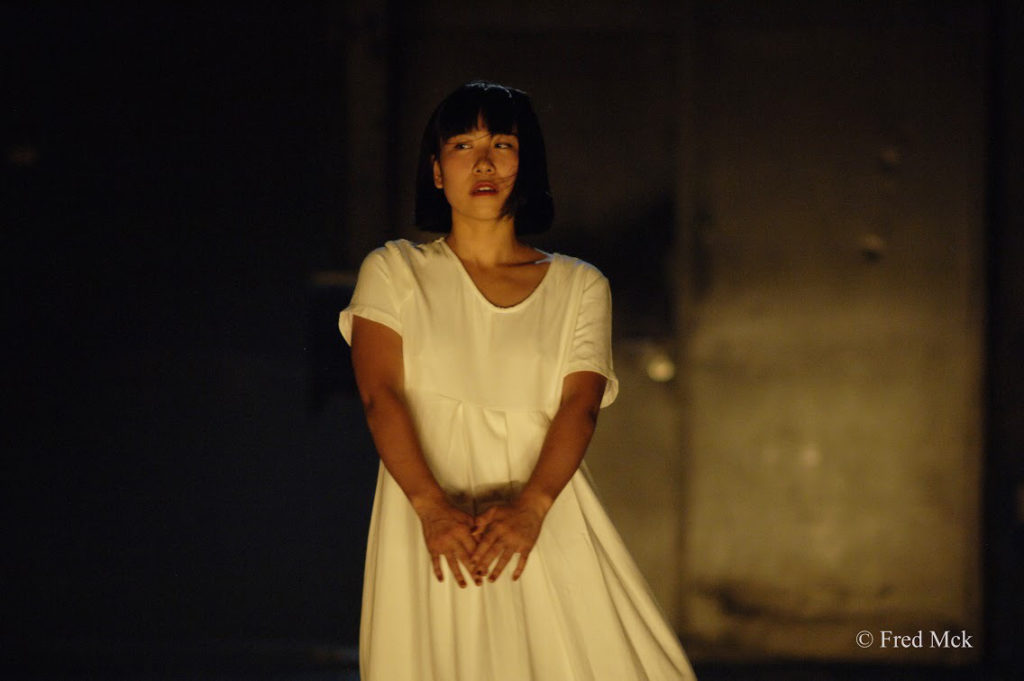 I wanted to focus on the aesthetics and sensibilities of Europe.
I will tell you from "a longing for foreign countries where music and works of art were born" which was inside me. There was music at home since I was a child. It was a house where Pink Floyd, Radiohead, Björk, etc. were playing BGM.
My parents are artists, so I often had the opportunity to go to art museums, see them with my own eyes and feel them with my body.Among them, Pierre Huig, Bill Biola, and Pipilotti List are still impressive. They were all works of video art.
Each work had visually shocking images, showing and hiding humanity. At the same time, it was refreshing that sound and music were used effectively. I still remember it. I was unconsciously interested in foreign countries and culture from the very beginning.
-Tell us about your feelings for Europe.
In my late teens, I became very interested in expressions that originated in Europe. I sympathized with the writers' expressions. I wanted to focus on their aesthetic sense and sensitivity. I wanted to experience not only dance, but also the culture and humanity of Europe by living there.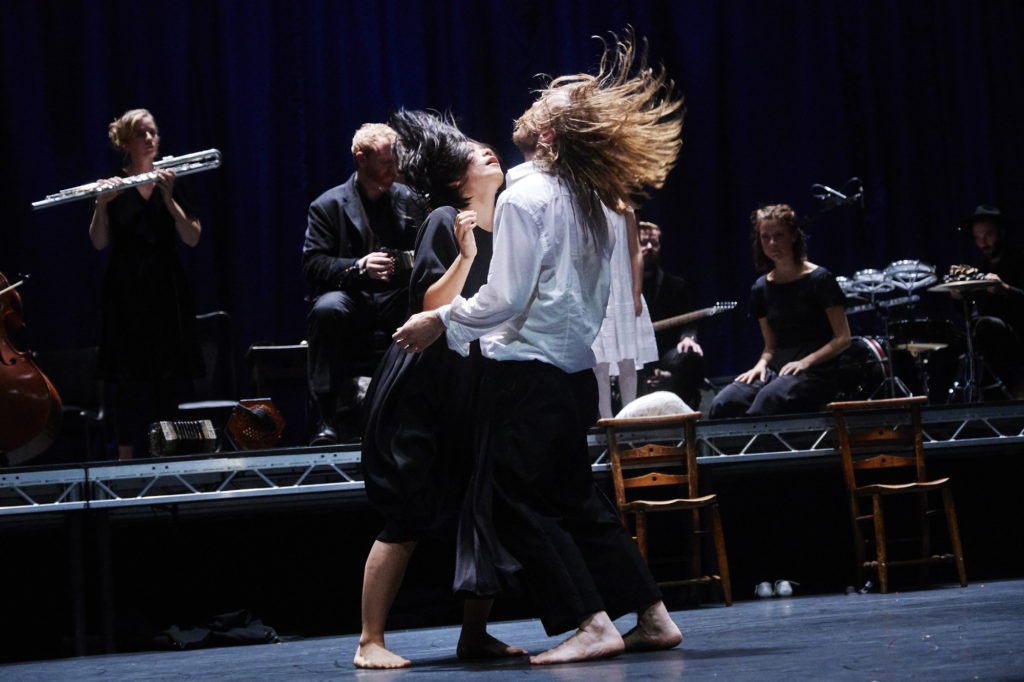 -Please tell me about your first study abroad in Europe.
After graduating from university, I attended auditions and went to the Royal conservation Antwerp in Antwerp and the open campus of the Salzburg dance school SEAD. I auditioned for admission to Antwerp and was chosen as one of 14 successful candidates out of about 160 applicants.
School classes included contemporary dance, ballet, improvisation, choreography, yoga, drama, dance analysis, percussion and creative practice. In the logic class, I studied the history of dance, the history of music, nutrition, anatomy, portfolios, European culture, and so on, and I was able to face the dance from various angles.
One day in that creation class, I met guest choreographer Maud Le Pladec and created the project "Border line". Her personality and ideas were very interesting, and I was interested in her artistic qualities. I auditioned for her new work because I wanted to work with her in the future. That was the start of my internship, and in the end I was accepted as a professional. She now appears in her film "Twenty-seven Perspectives".
-Do you have any lessons or episodes from your father or mother?
It's a difficult question. Both are the type that talks on the back. "never forgetting to learn at any age". I think I've learned from my parents not to stop trying to find what I like at my own pace.
Note)Her father was sculptor Takashi Iwamoto. Her mother is Tomoko Iwamoto, an art and design artist who presides over "Garan". In 2016 he collaborated with his father Takashi, to draw a picture and Aki to dance in front of it.
Profile
Iwamoto Aki (岩本 亜樹)
In 1992, She was born in Fukui City, Fukui Prefecture, and belonged to JETS at Fukui Commercial High School. She went on to Japan Women's College of Physical Education and studied under Takiko Iwabuchi and Saburo Teshigawara.After graduation, she went to Europe, and in June 2018 graduated from the dance school of the Royal Conservatory of Antwerp. She is currently touring Europe with the choreographer Mud Le Pladec "Twenty seven Perspectives" Michael Keegan-Dolan's "MÁM ". She is also a member of the dance collective The Backyard. She lives in Brussels, Belgium.