"A guidepost of beauty. MATSUYAMA Mitsuaki Exhibition" will be held at the Fukui City Art Museum. From January 30, 2020.
A retrospective exhibition of MATSUYAMA Mitsuaki , who died in 2019. He is a graphic designer born in Fukui. The executive committee members include NISHIBATA Toshihide, a representative of the Fukui Designers Association.
About 80 exhibits will be displayed in a gallery on the 2nd floor of the museum. The exhibits include posters he designed, silkscreen sculptures and his favorite items for work.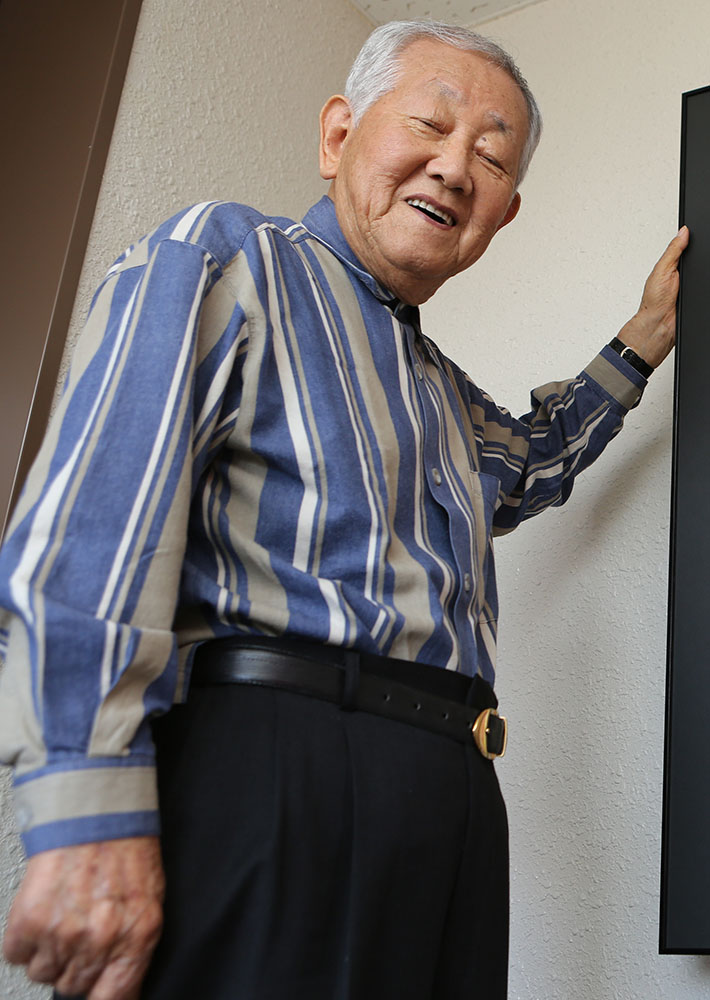 MATSUYAMA was born in Fukui City in 1929 and went into design after graduating from high school. His turning point was that he was in charge of the stage art of the theater company "Fukui Jiyu Butai".
He went to Tokyo by himself and studied under KONO Takashi, a graphic designer. He also became acquainted with KAMEKURA Yusaku, FUKUDA Shigeo, and TANAKA Ikko.
In 1957, he went back to his hometown, and founded "Fukui Design Club".
He also worked on the establishment of the Fukui Industrial Design Association and the commercial art section of the Fukui Prefectural Comprehensive Art Exhibition.
NISHIBATA explains, "In 1950s Japan, graphic design was called commercial art (商業美術). After returning to Fukui, MATSUYAMA was among the first to call himself 'designer' and started his own activities. he is a pioneer graphic designer in Fukui".
The exhibition also features posters he created from the 1960s to the 2010s. The posters include the National Athletic Meeting held in Fukui (1968), the torch relay for the event, the 100 anniversary of Fukui Prefecture and the 100 anniversary of Fukui City.
The National Sports Festival poster consists of large pictures and brief text information. This composition shows the influence of the 1964 Tokyo Olympics poster by KAMEKURA Yusaku.
MATSUYAMA has been advocating the importance of having a sense of beauty in terms of human love.
"In this exhibition, visitors will be able to feel the essence of the aesthetic that he advocated. We want people who are not directly involved in the design industry to come. You can look back on the history of Fukui from the aspect of commercial art.". NISHIBATA says.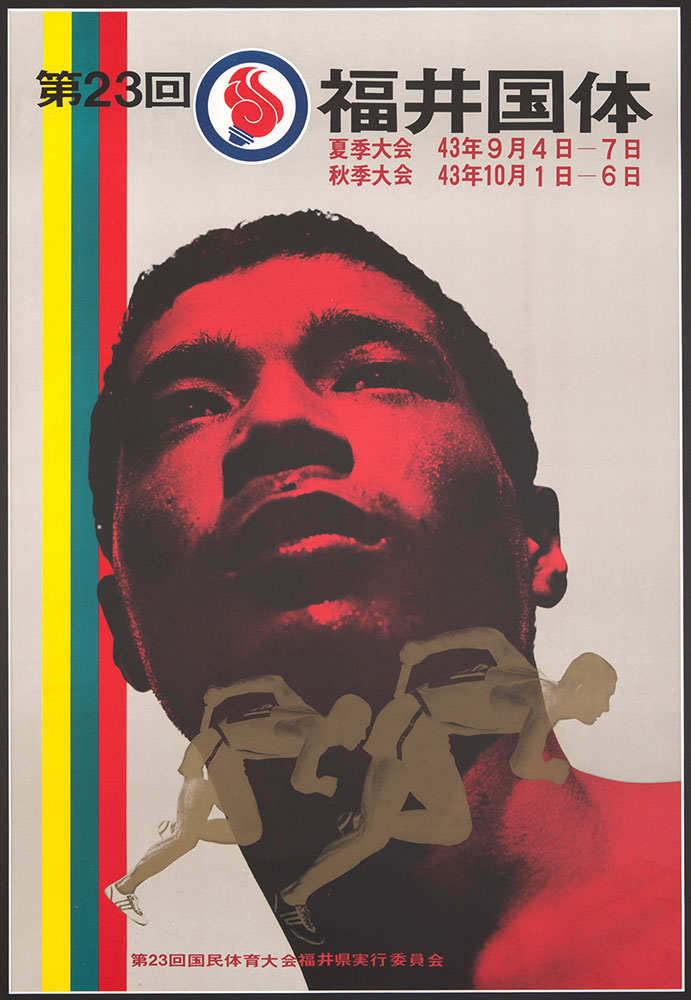 As a related event, a memorial party will be held at 15 o'clock on February 1 at the cafe "Verde" on the 2nd floor of the museum. Admission is free.
Opening Hours
9 o'clock to 17:15 (The last day is until 16 o'clock)
Admission fee
Free
Closed
Monday
Period of holding
January 30, 2020 – February 5
(The article was published by Fukui Keizai Shimbun.)